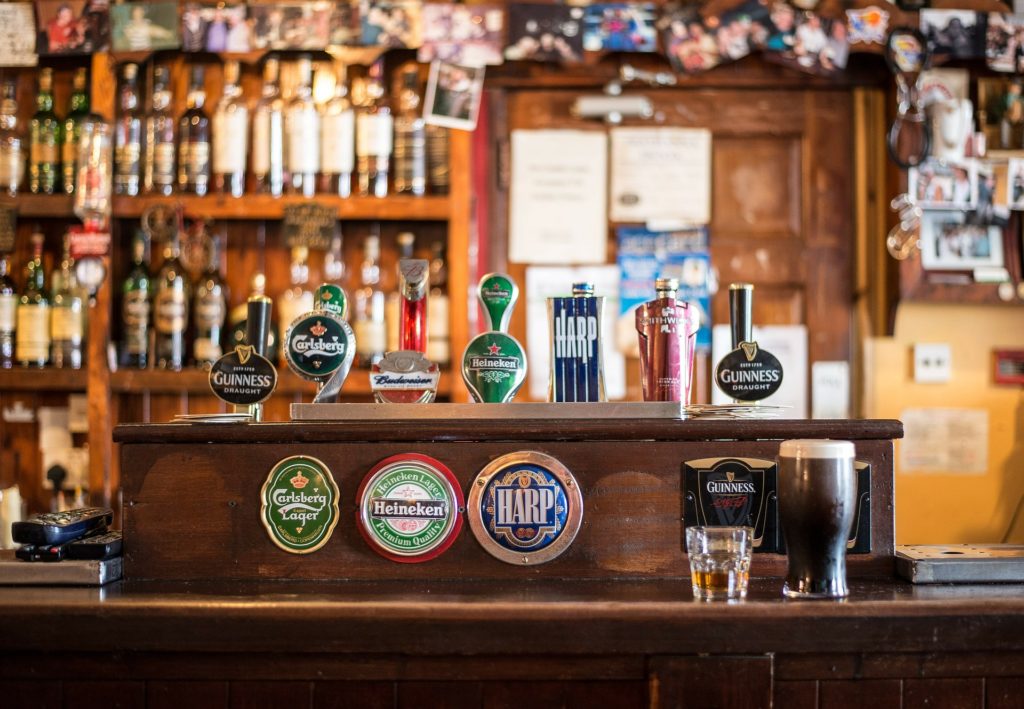 Fewer things are as fun as unwinding after a long day with your friends and a good drink in a relaxing environment; at home, at a bar or a restaurant. Boston has an amazing selection of craft beers, especially Samuel Adams, some of which started as small independent breweries and have grown to corner international markets.
Boston has over forty of these microbreweries that are likely to charm you, and rather than use a company and a guided tour, it is a lot more fun to wing it and visit each randomly. When it comes to making sure that everyone gets from one stop to the next safely, look into booking a private Boston charter tour bus rental. That way, everyone can enjoy their brew without having to worry about getting behind the wheel. Here are a few microbreweries you can start with on your sampling tour through Boston:
Cambridge Brewing Company
This is one of the best beer bars in Boston, but it may not feel like it the moment you walk in: it is a bit small – makes you feel like you're in a hotel lobby rather than a great bar, and the selection of beers is quite limited. However, limited the choices for beer here may be, the available selection of beers is of very high quality, a factor that largely trumps the quantity. Once you ignore the setting and indulge in the great beers and amazing pilsners, you will want to come back for more. You can find this bar at Kendall Square, and if it helps, the food is great too!
Boston Beer Works
This one, located along Brookline Avenue and on Canal Street, is a prime pre-game destination for sports fans in Boston; whether Celtics, Red Sox or Bruins and has two locations in town. The craft beers are fantastic, especially the Back Bay IPA, Bunker Hill Blueberry Ale with actual blueberries and the Buckeye Oatmeal Stout. With these three and a combination of great tasty chicken wings and nachos, you really cannot go wrong.
Trillium Brewing
It is unassuming, quaint and cozy, and though it is centrally located on Fort Point, it is very easy to walk right past this bar. Famous for its great tasting IPAs, this place will most definitely not disappoint you; whether you are a craft beer or a simpleton – they have a wide variety of beers for every kind of taste. The only drawback is that it can get a tad bit crowded, though this fact should tell you how well-liked this place surely is. Make sure to try the double seesaw and the double dry hopped congress street, they both come very highly recommended.
Backlash Beer
For the hardcore beer fans out there, this one is definitely in your wheelhouse: the beers sold here are not for the faint of heart. Some of the names for their brands should definitely clue you into this fact – Death and Hostile Takeover, Russian Imperial Stout (resurrection). That aside, they have great selections for craft beer, that is strong and yet very smooth, that you can enjoy while playing the games they have available – pinball, corn hall, shuffleboard, a few video games. It is also a great space where you can host parties, watch a football game and generally kick back.
Lower Depths
The selection of bars at this place is as varied as the people inside it: they have brews from craft beer breweries all across America, some of which you may not fund in many establishments. It's a great place to pre-game before heading to Fenway Park or post-game on your way out.
The craft beer scene in Boston is great, and there are a lot of scenes to sample, so you and your buddies are bound to have a great time.