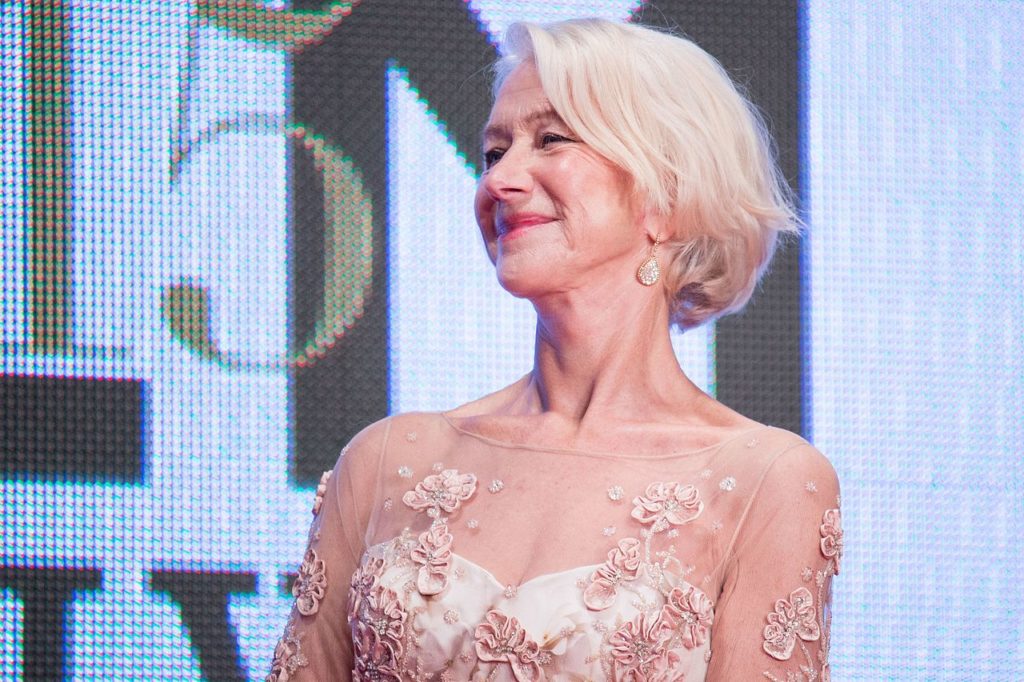 The fact that women look up to celebrities in terms of sense of fashion is no secret. However, UK retailer Bonmarche wanted to know specifically which women were the greatest style icons, particularly for their target demographic, which is the woman over 45. They have revealed that women like Meryl Streep, Joanna Lumley, Helen Mirren, and Jennifer Anniston all score very high in the top 10.
Women all over the world look at celebrities to develop their own sense of fashion style. All women want to look good, but they have their own definition of what looks good and what doesn't. While a lot of research has been done on which celebrities younger women look up to, older age groups are often left by the wayside. This is something that UK fashion retailer Bonmarche wanted to change, as their clothing ranges are targeted specifically at women over 45.
To complete their study, Bonmarche surveyed a cross-section of women from all over the United Kingdom, all of whom were at least 45 years old, with an equal representation in the 45 to 54, 55 to 65, and 65 and over age group.
What they found for the 45 to 54 group was that the top 10 celebrity style icons were:
Helen Mirren, who 19.2% of women were inspired by.
Jennifer Anniston, who 16.3% of women were inspired by.
Meryl Streep, who 14.5% of women were inspired by.
Joanna Lumley, who 13.5% of women were inspired by.
Nicole Kidman, who 10.3% of women were inspired by.
Elle McPherson, who 10% of women were inspired by.
Julie Walters, who 8.1% of women were inspired by.
Jane McDonald, who 5.9% of women were inspired by.
Salma Hayek, who 5.4% of women were inspired by.
Ruth Langsford, who 4.8% of women were inspired by.
What the research also showed was that women in this age category loved Helen Mirren for her sophistication, and Jennifer Anniston for her golden tan, shiny hair, and healthy living commitment. There were no differences between geographical regions.
In the next age category, the 55s to 64s, 20% of women preferred Helen Mirren as their style icon, followed by Jennifer Anniston in 15.5% of cases. Meryl Streep and Joanna Lumley both kept the same position. Again, there was no difference between the geographical locations.
Meanwhile, in the over 65s, there were some significant changes. Helen Mirren took on a firm first place in 28.4% of cases, and Jennifer Anniston dropped all the way down to fourth. However, geographical location made a massive difference here, as women over 65 in Scotland believed Jennifer Anniston to be the top celebrity fashion icon, cited by 27.8% of women.
Bonmarche's online marketing manager explains: "As women grow older, their tastes and influences change, but one thing remains constant: a desire to look great".
The results of this study are giving Bonmarche the opportunity to ensure their clothing collection is relevant to their audience. Because the same four women were named across all ages and geographical locations, they will ensure that the ranges they carry emulate their style as much as possible. Furthermore, Bonmarche was happy to see that women over 45 were not just interested in what someone wears, but also in how she carries herself and lives her life. Jennifer Anniston, for instance, has a very simple clothing style, but she has beautiful skin and hair, something she credits to her healthy eating habits. Clearly, once women reach a certain age, they want to not just look good on the outside, but feel good on the inside as well.