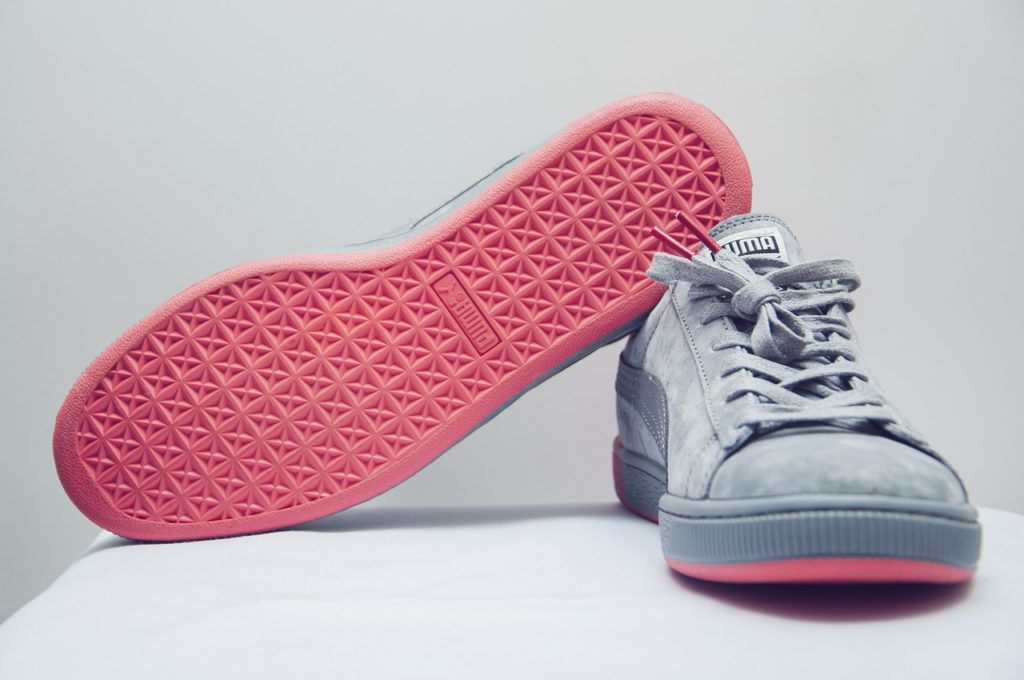 People express their personalities in many ways such as body art, hair styles and colors, jewelry and apparel. One of the most popular modern ways of expressing oneself is with the style of shoes one wears. Puma shoes offer a variety of colors, designs and styles to help you make your personal statement.
Puma Fenty by Rihanna 
Fenty was launched in 2017 in collaboration with music icon Rihanna. The  design is based on the iconic Japanese street-style sneaker. This chunky soled shoe comes in styles that dress up or down depending on the occasion and includes a variety of styles and color choices including these bold options:
Chelsea Sneaker Boot:

This fashion forward sneaker boot with a cleated creeper platform is a standout in three color options: Puma Black, Vanilla Ice and a tri-color option of sterling blue, Puma black and limeade.
Trainer Mid Geo: This trainer is both a stylish workout shoe and a fashion statement with its classic ankle strap design.
Bow Creeper:

This casual shoe has a fashionable, espadrille style with gum creeper soles. A flat, platform shoe, it combines the classic espadrille look with the comfort of a Puma sneaker.
Cleated Creeper sneaker

: This suede platform sneaker gives and old-school preppy vibe while integrating a modern elevated platform sole with the classic Puma suede upper.
The puma Fenty by Rhianna line first showcased its bold designs at New York's Fashion Week and has since added clothing options to highlight this classy, unique shoe.
Puma Suede
Puma's iconic suede took the world by storm with its thick rubber sole and distinctive suede uppers. For those looking to merge fashion and function, Puma suede is a front runner in style for kids and adults. For anyone who wants to make a sneaker statement suede Pumas offer a distinct flair for the fashion-conscious. 
Suede Heart: The signature of this line is the unique wide laces in fat satin and/or wide woven laces that culminate in a large bow when tied. Some styles add glitter-flecked soles and metallic accents, while others feature quilted uppers. Colors range from whisper white and rose gold to Aruba blue and olive night and practically everything in between. 
Suede TOL Embroidery: The eye-catching floral design embroidered across one side of these bright yellow sneaker adds a splash of color and style to a casual jeans and tee look. Pair them with capri's and a tank and you're ready for a day of shopping or a night out with friends.
Suede Caribbean Floral: The Caribbean Floral gives off a decidedly coastal vibe with a leather upper featuring a floral inspired print. It comes in the beachy colors of hot coral and spectra green. This brightly colored, cheerful print takes the Puma style to the next level.
Suede Classic
If you want shoes that make a statement, Puma's suede classic styles with new twists are a great choice.  From the Suede Classic Mono with color matched soles and uppers to the Suede Classic Street II athletic shoe, shop online for the Puma shoes that fit your style.