About the Author- I am Shalini blogger at thesqua.re, being traveller like to explore new places and share my experiences. Here I am sharing how to make the most of London if you are a Theatre lover. While my visit to romantic city-London, I had an amazing time staying in London serviced apartment to experience a bit of everything in the city like a local.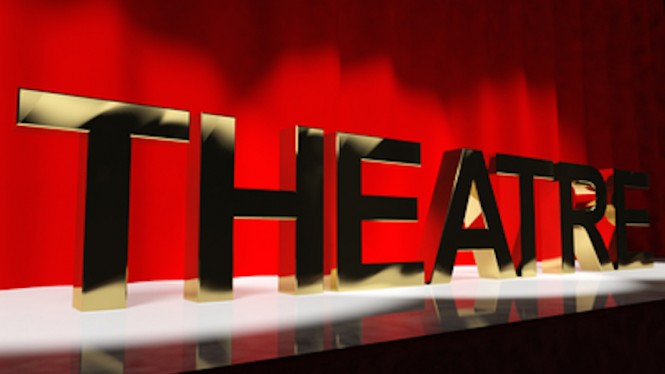 The word theatre comes from the Greeks. It means the seeing place. It is the place people come to see the truth about life and the social situation.. – Stella Adler
A famous place for theatre lovers, London is home to popular musicals, West End shows and excellent plays. The city offers a treat to theatre lovers. Let us look at some of the most popular theatre halls in London.  Here you go!
Victoria Palace Theatre
Address: Victoria St, London SW1E 5EA, United Kingdom
Victoria Palace Theatre is a West End Theatre in Victoria Street. it is located in the City of Westminster and has 1500 people of capacity.
The Chelsea Follies, Young England, Variety, The Crazy Gang, Cilla at the Palace, Me and My Girl, Windy City, The Little Foxes, High Society and Jolson and Billy Elliot the Musical are some of the famous productions here.
Victoria is the closest tube to Victoria Palace Theatre.
Almeida Theatre
Address: Almeida St, London N1 1TA, United Kingdom
Opened in the year 1980, Almeida Theatre is a 325-seat studio theatre with a global reputation. The theatre gets its name from the street on which it is located, off Upper Street, in the London Borough of Islington.
Royal Opera House
Address: Bow St, London WC2E 9DD, United Kingdom
The beautiful Royal Opera House is located on the northeastern flank of Covent Garden piazza. it has been classically designed. It hosts various plays, musicals and comedies.
It is also called as the Theatre Royal and has also served as a playhouse in the initial years.
The main auditorium is a Grade I listed building.
The Old Vic

Address: The Cut, London SE1 8NB, United Kingdom
The Old Vic is located south-east of Waterloo Station in London. It lies on the corner of Waterloo Road and The Cut. Established in 1818 as the Royal Coburg Theatre, it was taken over by Emma Cons in 1880.
Kevin Spacey, the American actor took the charge in 2003 and revitalized it totally. He was succeeded by Matthew Warchus in the year 2015.
The capacity of the theatre is 1100 people.
Prince of Wales Theatre
Address: Coventry St, London W1D 6AS, United Kingdom
Nestled in West End theatre in Coventry Street close to Leicester Square, Prince of Wales Theatre was built many times. It was established in the year 1884, rebuilt in 1937 and then renovated in 2004. Sir Cameron Mackintosh, the current owner  got the place renovated in 2004.