England has been a favorite tourist destination for years, especially with those inclined towards discovering its historical riches, from treasures of the monarchy to some of the best European and world art that has found its home here. It would be worthwhile to visit London if you're planning a trip to Europe anytime soon.
So if museums and art galleries are your thing, London is most definitely a city that will fulfill your hunger for these things and some. Here are 3 things that you can and should do if you want to get the best out of your stay in London:
Theatres:
Photo: David Stanley
Theatre culture is big in England. Hang on, Theatre culture is VERY, very big in England, and it is probably more present in London than anywhere else. Perhaps the quintessential representation of this would in fact be the Shakespeare's Globe Theatre. Shakespeare's life and works are presented here in different formats from modern renditions of his plays to symposiums and talks for all ages to discover and enjoy. You can also delve back to the Elizabethan period and try out a bit of what life was like in the most famous Bard's times.
Art Galleries:
Ever since the Renaissance period, England has garnered some fame in possessing some of the best artwork from all around. London's art galleries are some of the better curated ones in Europe and display a vast range of historical masterpieces as well as contemporary works. The National Gallery is one of the most popular displaying works from between 13th to 19th century, covering some of the most important artists from various major movements including Renaissance and Victorian. You can also visit Royal Academy of Arts, which houses the only marble sculpture made by Michelangelo in all of England, the 'Taddei Tondo' or The Virgin and Child with the Infant St John as it is better known.
If you have a more contemporary taste and want to check out some more modern work, make sure to visit the Saatchi Gallery, which albeit a much smaller one, it always has some of the best up and coming artists the circuit has to offer.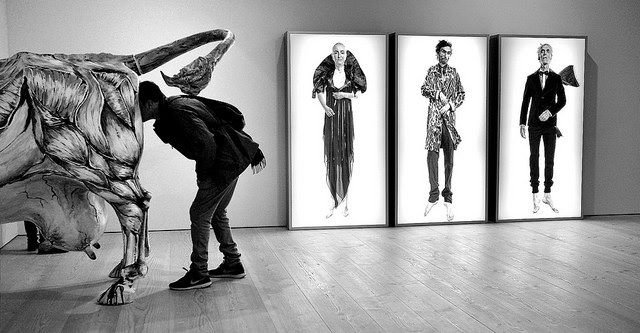 Photo: Michael Summers
Royal Sites:
When you think of England, you can help but imagine kings and queens in their glamorous gowns and fancy palaces. London is the place where you can walk into your imagination by witnessing some great royal sites that will leave you wonderstruck. Kensington Palace is one of the historical places which are open for tourists and you can enjoy the cultural and historical vibe there. Hampton Court Palace, Household Cavalry Museum and many other royal sites are open for tourists and you can enjoy such sites while you are visiting London.
No matter the London experiences that you have, a long list of memories will be attributed to each of these places and you will feel the beauty and cultural abundance in each of the sites that you visit.