We're all used to sitting down on our couch and turning on the TV, only to be greeted with a news segment where the broadcaster is going over the latest news from the day. Can you imagine, instead of sitting on your couch as a passive viewer, if you were able to have a conversation with the broadcaster about the current segment?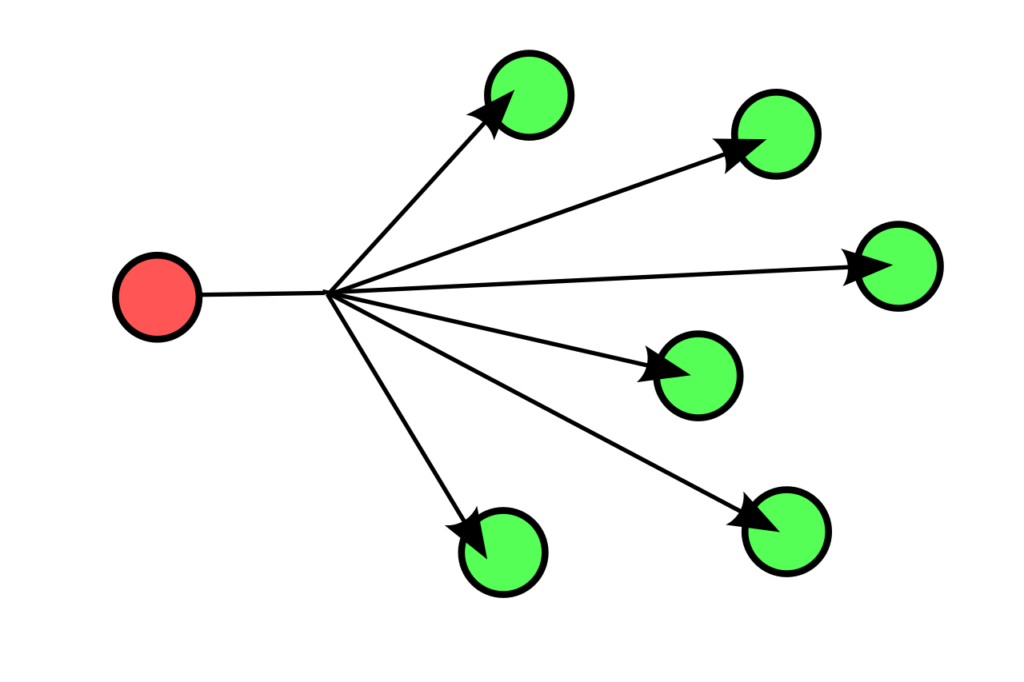 That's the promise of live interactive broadcasting for most of your customers, and it's up to your business to turn that promise into a reality. After all, most of your customers are already familiar with live interactive broadcasting, as social media apps like Periscope and Snapchat already allow them to record live video easily and stream to friends and followers.
Your business can take advantage of live broadcasting too, and while 84% of businesses successfully utilize video for their marketing campaigns, you can go one step further and broadcast directly to your customers. There are plenty of reasons to set up a live interactive broadcast, but here are a few of our favorite reasons to use this trending technology.
Host Real-Time Product Trainings
Managing your expenses is a big part about running a lean business, and while onboarding customers is important, you don't have to run those client onboarding sessions in-person. Using live interactive broadcasting, you can host video onboarding sessions in an instant, and that doesn't just help your bottom line. When you transition to using live interactive broadcasting, you'll be able to host onboarding and training sessions easily, no matter where you are in the world. This also allows you to host more product trainings than you normally would, improving client service, while keeping your costs low.
Stream Live Events
If you host any live events already, then you've got a great opportunity to bring more customers or prospects to your event instantly by adding live broadcasting to the mix. There are a few ways to do this, but one of the best would be to set up a high definition stream of your event, while including some form of live feedback. For smaller live broadcasts, you could have a direct video feed that allows streaming viewers to ask questions over the video. For larger events, you may want to set up an alternative mechanism for taking questions and answers, so that you can filter the questions before presenting them to the event host.
Take People Behind The Scenes Of Your Business
An excellent way to foster greater customer engagement is by showing your customers that your business is more than just a suite of products and services. Live video is a great mechanism to bring people behind the scenes of your business, introducing them to the people and environment where you work. When you incorporate an interactive component of that live stream, you can give your team a chance to connect directly with customers, something that they might not usually have the opportunity to do.
Host Q&A 'Office Hours'
If you're regularly getting questions from customers about a particular product or service, one way of handling a lot of those questions at once is to host regular 'office hours', where you go through and answer customer questions for a set period of time. This will let customers join to get their questions answered, or to get a quick walk-through of a specific issue that they're having, and they can leverage the live broadcasting to ask you questions that may come up during the Q&A session as well.
Live interactive broadcasting is a great new technology that has the potential to revolutionize the way that you interact with your current and future customers. While having access to live video is a great way to increase customer engagement and to grow your business, it's important that you make sure that your video feed is fast, high-definition, and lag-free. The last thing that you want is for your video feed to cut out or buffer during a heavily attended event, but you can get around that by using a video chat service like Agora.io to stream video all over the world. Regardless of the technology that you use, it's essential that your video quality and video connection speed leaves your business looking great, and not like an old, stodgy firm that has trouble with technology.
How are you thinking about using live interactive broadcasting to reach more customers? Let us know in the comments.