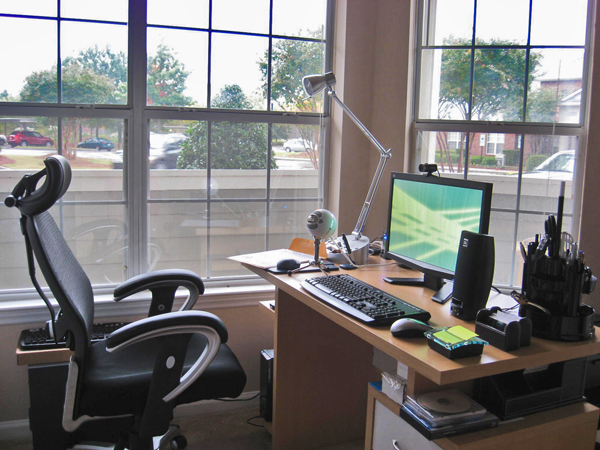 The time has come to leave the garage and find office space for you and your business. However, it's not as simple as just finding a convenient location and signing on the dotted line. There are some considerations you need to make before you make your choice.
Are you a start-up?
There's been a huge rise in the numbers of start-up businesses since the crash of 2008 and all these enterprises need a home! It might seem best to find somewhere secure and long term, but short-term offices may be best.
For a start, office space is expensive and hard to find and so can cost a lot. This, combined with the fact that start-ups may fail, makes a serviced office a better option. It's much easier to pick up and leave that short-term office space in Brentford with a month's notice than to get out of a five-year lease.
Additionally, serviced offices have all the utilities a small business will need included in the monthly fee – internet, phones, cleaner, business rates and insurance. It's cheaper and easier for a young business to pay for these as a package, without even having to look for them!
Do you plan to expand?
If you hope to employ new people in the next 12 months or so, then you need a space in which you can expand and serviced offices can offer this. On the other hand, if you need to downsize, you can do that too, probably with just a month's notice.
How many people do you have currently?
If you employ fewer than 10-15 people, it can be hard to find long-term premises that small, especially in London. A shared office is the ideal solution here, especially when you consider the utility packages.
How long do you want the office for?
If you're confident that you can meet the five-year commitment, then you may be better off in a long-term lease. The business world is unpredictable right now, so flexibility is essential – you may need to move back to your garage or garden room and you certainly don't want to have to buy your way out of a fiddly lease.
How quickly do you need it?
Setting up a conventional lease can take up to three months, whereas finding a suite or a room in a serviced office space can take anything from a few days to a week.
What's your budget?
This is a big deal, and like most things, it's not as simple as it seems.
Conventional office space is cheaper by the square foot, but there are many, many costs on top. There's telecoms, furniture, buildings insurance, business rates, cleaners – all the things that are taken care of by a serviced office fee. There's also the not inconsiderable cost of drawing up a lease agreement and the crippling costs of early vacation.
So a serviced office space will look more on paper, but this is because you're looking at the price per desk.