It's everyone's dream. Make money while sitting on your  couch. But it is not always easy to earn cash while sitting around in your bathrobe.  Here are some tips to help you find the dream job you can do from your sofa.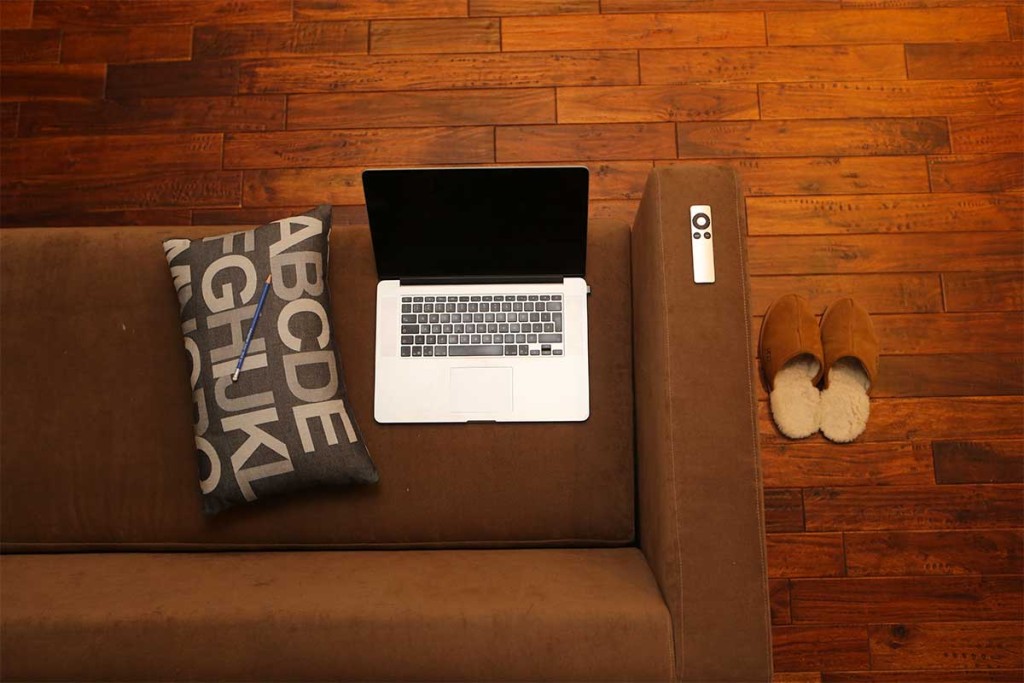 Utilize a Skill You Already Have
The best way to start earning money from home is to take advantage of skills you already have. Are you a natural writer or have experience doing so? Perhaps you could find a job as a copywriter. This is often a flexible position as far location and you could definitely find a gig that would allow you to work from your couch. Do you have experience in computer programming or design? Then you are in luck! Many tech industry positions often allow flexible work environments including working from home. Some other popular work from home industries are medical transcriptionists, call center operators, travel agents, and tech support staff. So look at your work history and maybe you are already qualified for one of these positions.
Make Use of the Global Economy
Maybe an at home  job may seem like a low pay rate but it is all relative. A small hourly rate in Manhattan could be a king's ransom amount in a country like Vietnam. So if you can flexibility where you work, you are opening yourself up to a plethora of opportunities. A recent publicized trends of of "digital nomads" is highlight workers who are taking advantage of this and working abroad while making a U.S. salary. If you choose a low cost country to visit while working remotely, not only can you work from your couch but you can travel the world as well.
Do Your Homework
If a job is too good to be true, it likely is. Be skeptical of banner adds about retirees earning $100,000 a with nothing more than laptop. Check out legitimate job sites and referrals from people you know. There are plenty of work from home jobs but remember they are actual jobs that require actual work. You will still have to work just as hard as in the office, if not harder! Also, it is important to make sure working form home is for you. It's not for everybody. Some people think working from home will be ideal but after a few weeks get bored or miss the routine. For some it is nice to get out of the house ever once in a while.
So whether you are looking for a little extra cash on the side or a full time career from the couch; if you do you research and are qualified you can find it. Make sure you have a strong internet connection and a fast laptop and update your resume. The next thing you know you could be logging 40 hours a week from the comfort of your couch.