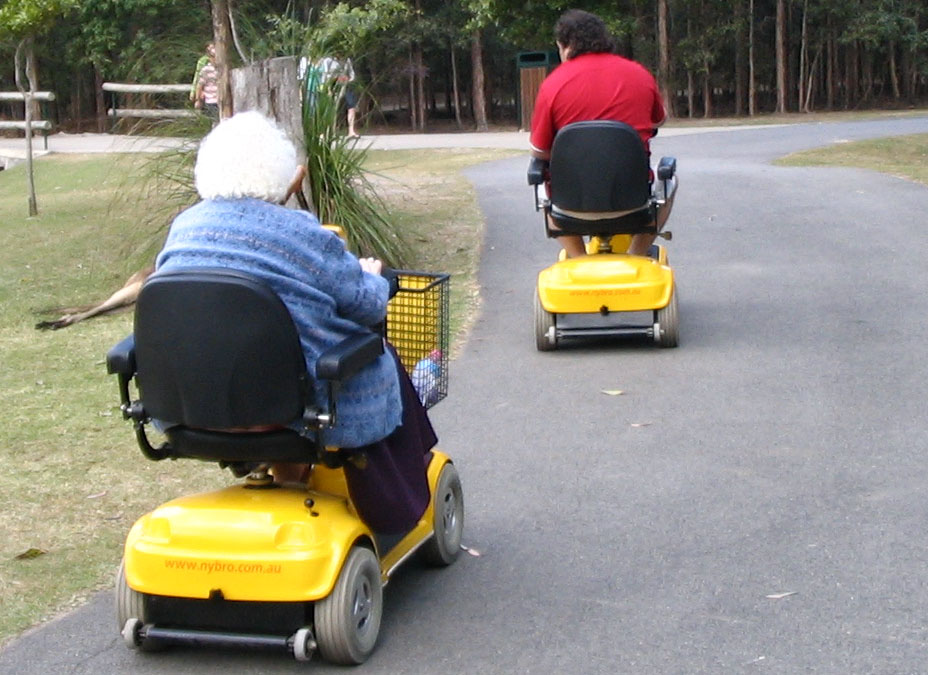 The aging of the human body is a time-tested reality, yet not everyone wishes to surrender their independence the second they begin to have trouble walking around the neighbourhood.
You needn't resign yourself to spending your golden years confined to a nursing home if you begin to explore ways to preserve your freedom as you get older.
Here's what you can do to stay as young as possible, even as your body aches begin to multiply.
1) Get a powered scooter
One of the main threats to your independence as you get older is a gradual loss of mobility. With every step becoming increasingly difficult, many seniors restrict themselves to their home, further increasing the rate of deterioration of their muscles and joints.
A mobility scooter can preserve your independence by making routine trips outside the home free from the anxiety that accompanied them before acquiring this useful vehicle.
2) Exercise regularly
While taking the pain out of walking around is an essential part of preserving your freedom in old age, you should also make the effort to exercise regularly.
The progress of many mobility impediments that are related to age-associated muscle deterioration can be slowed or even reversed by regular bouts of resistance exercise.
By contacting an exercise professional, you can design a program that will build and maintain healthy muscles and joints in areas related to mobility, allowing you to perform everyday tasks you'll need to do in order to remain independent within your own home.
3) Retrofit your house with mobility aids
Nonetheless, the ravages of old age march on relentlessly with every passing year. As such, it is important to retrofit your home to protect yourself against the sudden losses of balance and strength that are part of getting older.
Grab bars should be installed in the bathrooms, as wet floors pose a particular risk if you are suffering from balance issues. As your leg strength diminishes, installing a stair lift should be seriously considered to mitigate the risk of a catastrophic fall.
4) Keep your mind as sharp as a tack
The integrity of your mental health is another area that needs to be addressed if you hope to remain in your home long term.
While you may be genetically predisposed to conditions such as dementia and Alzheimer's disease, there is evidence to suggest that you can stave off the development of these mental disorders by engaging in cognitive exercise on a regular basis.
Doing crossword or Sudoku puzzles daily is one way of accomplishing this, but we also strongly suggest engaging in mentally stimulating activities that have a social component.
Getting out of the house on a regular basis to play chess or cards with friends and/or strangers is a perfect way to stimulate the mind while feeding its desire for social contact at the same time.