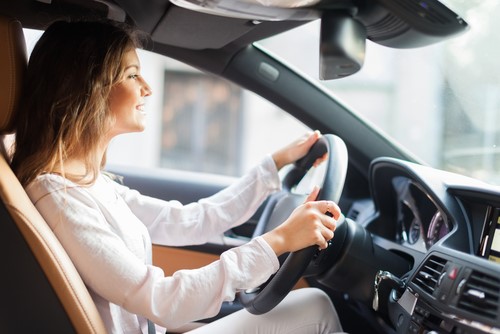 So, you're buying a car! Whether it's your first time or your fifth time, buying a car is an extremely exciting time. It means independence, ticking of an adult life goal, as well as that brand new car smell! Read on to discover what things you should be excited about – and what you should be wary of – next time you purchase a car.
First timers
After your home, a car is one of the best necessary, albeit expensive, big ticket items that you will spend money on. Therefore, it's worth putting the adequate amount of research into what you're going to buy. If it's your first time buying a car, you will have a few other considerations to think about.
For example, what is your budget?
Plus, don't forget to factor in registration and insurance! As well as this, you need to establish whether you can actually drive the vehicle you are going to purchase on your current license. Do you have a manual or automatic license, and how many passengers can you legally drive? Lastly, your first car should be a safe and easy to drive car, especially as you are just starting out in your car owning journey.
New or used?
No matter what type of car you decide to buy – new, used or perhaps even demo – you need to ensure you enlist a reliable dealer, such as Cars and Co. Let's dissect these types of car options one by one.
Firstly, one of the most appealing things about buying a brand new car is that you can choose exactly the make, colour and model that you want. There is no compromise. However, you are going to be paying more than with the other options.
Secondly, a used car makes a lot of sense, especially for first time car buyers.
This is because a second hand car will stretch your budget much further, meaning you will usually get a better quality car for the amount of money you spend. If you're still undecided on whether to purchase a new or used car, perhaps you should consider purchasing a demonstrator. There is the potential to save a lot of money and value in a demo car, which is the car that customers take for test drives.
The buying process
The buying process is certainly exciting, however it does need to be treated with the appropriate care. Firstly, you need to research the car options you're after, gathering all appropriate knowledge you need. Next, you should create a list of the exact car you want, as well as all the accessories and add-ons that you deem necessary.
From this point, you need to compare this list with your actual budget to see what you can actually afford. Then, you'll be able to investigate your financing options in order to get a realistic quote and have an idea of your car buying timeline.
Important considerations
Just before you go throwing your hand earned cash down on a vehicle, it's imperative that you remember a number of important considerations. For example, ensure that you compare all models of the car that you are keen on buying. Usually, they will vary in safety, luxury, reliability and running costs. No matter your preference, safety is the one aspect that you should not compromise on.
Always aim for a 5-star safety rating when buying a car.
Next, you'll think about whether you want to buy an automatic or a manual car. This will depend on your license as well as personal preference.
Lastly, if you have the budget for it, you can consider some lifestyle features. For instance, do you need space for outdoors items such as sports equipment or camping gear? Perhaps a good sound system is paramount for you? Think about what lifestyle features you may want and, if you can afford them, talk to your car dealer about purchasing a model that incorporates these.
With some adequate planning, buying a car can be a relatively painless and seamless process. If you stick to these 4 tips, not only will you be excited about the right things when buying a car, but you will understand the important things you need to consider, also. Good luck!