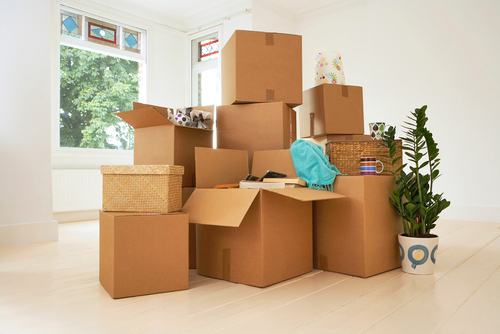 New year, new home. After spending several years in your starter place, you have finally managed to upgrade to the house of your dreams.
Congratulations!
As you are aware from previous experiences, however, moving is often about as pleasant as taking a trip to the dentist. Sorting through your things, getting them on a truck, and ensuring that no fragile items break is tough enough.
However, the toughest part of this process involves combing through various removal companies in an effort to find one that is worthy of your trust.
This was a hit-or-miss effort as recently as several years ago, but thanks to the debut of a service known as Shiply (http://www.shiply.com), this chore has now been made much simpler.
How have they made one of modern life's most stressful experiences easier to stomach? Below, we will take you through the steps of using this service.
1) Get a quote
Before one of Shiply's 102,000 registered providers can help you move all of your possessions to your new pad, start by supplying the details of your task via their simple job order form.
Once these companies know exactly what they are dealing with, they will be able to provide you with a quote.
2) Review the results
Shortly after submitting your information to Shiply's servers, you will be sent a quote from every removal company that is willing to compete for your business.
You won't have to make inferences based on the price they charge you, as each contending company will have a list of customer reviews that you will be able to peruse.
Based on this evidence, you can then contrast it against the quotes provided in order to pick the company that is right for your needs.
3) Await their arrival
After accepting the quote that you liked the best, all you have to do is ensure that you are prepared for their arrival.
After they have moved your stuff to your new abode, submit your review to Shiply, and the system will be further improved for those that use this service after you.
Eight years, 3.1 million successful deliveries
The information revolution has transformed so many aspects of our lives. With moving being such a difficult task to execute, why not let the internet make this process simpler for you?
With savings of up to 75% off standard rates being reported by past users, and a rigorous vetting process that screens out fraudulent operators, you owe it to yourself to make this next move much less stressful than others have been in the past.