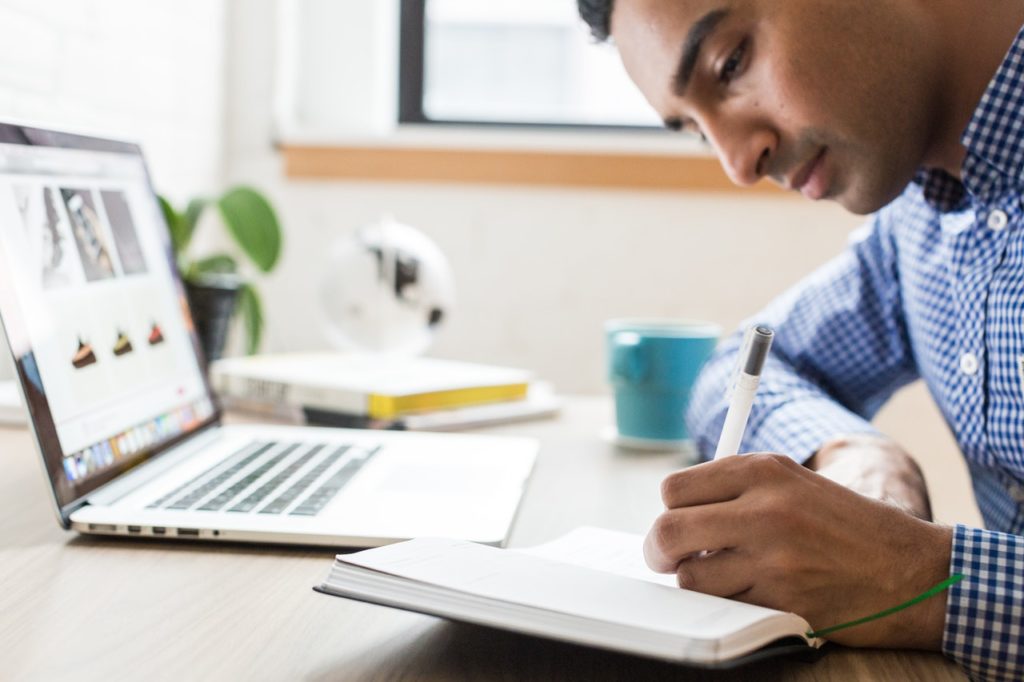 Online education, another name for distance learning. The culture of using technology for learning was introduced decades ago that eventually transformed the entire methodology of education. Traditional classrooms dramatically shifted to online classes and e-lectures. E-books and e-journals have replaced books. Technological advancement blessed the education system with the concept of online education that is now a basic need of the students. Since the advent of online degree programs, demand has been increasing.  If we talk about the statistics, a global survey claims that more than six million students take online courses. Surprisingly, another survey validates the claim that more than three million students enrolled in online degree programs in 2018. In this discussion, we will be advocating some of the value-added benefits of choosing online degree programs over the traditional education system. 
1. Global Accreditation Of The Institute:

 
Global recognition and accreditation are one of the essential key factor students look upon when they are selecting the institute to continue their education. One of the most significant differences between online degree programs and conventional degree programs is the level of accreditation. Even though conventional institutes are recognized, but the local authorities mostly recognize them. In contrast, the institutes that offer online degree programs have the affiliation of the global authorities that becomes a value-added benefit. This worldwide recognition and accreditation improves the weightage of the degree earned and eventually helps the student to prosper more rapidly. It is often seen that the resumes are rejected based on non-accredited degree programs. Considering the example of an MBA (Masters in Business Administration) accreditation with the Association to Advance Collegiate Schools of Business (AACSB) is deemed to be the most authentic and significant accreditation. 
2. Networking Opportunities And Exposure:
Generally, on-campus degree programs offer several local conferences to expose their students to innovation. The notable difference here is that apart from regional meetings and networking opportunities, it is the right of the student to know and understand the global perspective. Online bachelor's degree programs overrule this aspect as the students are not only exposed to local seminars and conferences; they also have the opportunity to do networking on an international level. Students enrolled in online degree programs have access to international academic events that enrich their careers. Somehow, the conventional education system slightly offers a lower number of opportunities to students, which reduces the chances of professional and personal growth. Institute offering online degree programs also bless their students with access to globally available digital libraries, which help them to access e-books and research journals that enhance learning opportunities.
3. Quality Of Education And Faculty: 
When we talk about online degree programs, people have a misconception that online classes and modules are conducted by using e-lectures only. Answer to the myth is that online degree programs are also conducted under the supervision of highly qualified professors and associate professors similar to an on-campus class. Many of the professors taking classes in conventional institutes offer online degree programs, which eventually becomes a strong point to defend online degree programs. The presentable advantage here is the quality of education delivered by the professor. The conventional setting has a certain number of students, which means the teacher cannot focus on every student. Still, a digital platform individual attention can be given, that enhances the quality of education. Another impact of creating an advantage is the availability of recorded lectures. If you miss out on any concept or a theory, you can simply play the recording of the lecture and understand the concept. It is as simple as you are watching an academic tutorial, which can be replayed as many times as you want. 
4. Money Matters: 
It has been observed that education on digital platforms is way more cost-effective than on-campus education. Expenses that have to be done on commute, books, hostel, and other institutional affairs can be saved as the online programs offer a wide range of low-cost options. This cost-saving approach is planted with the ideology of saving time of the student that he has to spend earning for completing education. Scholarships are offered to students to encourage participation in such programs that helps to reduce the overall cost of tuition. Hence, another value-added benefit of earning an online degree is a cost-effective education. 
5. Flexible Scheduling And Self Paced Education: 
Among several advantages, this is the best part of online learning. Whenever you enroll in the bachelor's program, there are multiple time options from which you can pick and choose according to your feasibility. Whatever time slot suits you, you can get yourself enrolled. It is not like the conventional on-campus education that you have to attend class at the same time every week. It is more likely to be self-paced that helps the student to grab knowledge and information with ease. Being a morning person gives you the option to study in the morning before your work hours. If you are more comfortable studying at night, lectures and recordings are available online that can be accessed on the convenient time slots. 
6. Professional Growth And Online Education: 
It is a pretty common thing that on-campus classes consume most of your time. A full-time job is not possible if you are enrolled in a regular degree program. However, either you have to lose your job, or your education will be hampered. On the other hand, online degree programs push your professional career without hampering your job and professional life. Hence, professional growth and education are possible simultaneously only if you are convinced to get enrolled in an online education system. 
Conclusion: 
Apart from these benefits, there is a whole list of advantages that are sufficient enough to convince students to choose online degrees over on-campus education. But if you are confused about whether an online bachelor's or master's degree is good for you or not, then you can evaluate your surrounding issues like working hours, family time, and others. Students looking forward to international standard education can equip themselves with the globally accredited degrees. As a concluding point, students enrolled in online degree programs complete not only their coursework but also gain global experience.