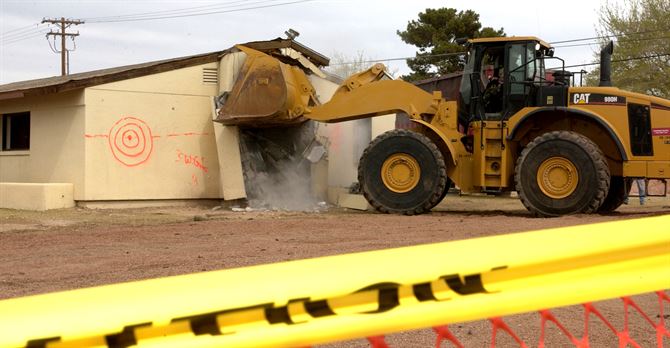 If you own property, getting served with an eminent domain order is something that will definitely ruin your day.
As hard as it is to believe, the forced expropriation of private property for public use is an action that is protected by the Constitution.
Worse yet, most cases where individuals fight to retain their land end in failure for the owner. This might sound unfair, but it is best to negotiate with the government than try to defeat them on this issue.
This article will lay out what you need to do to protect the rights you do have when the government moves to evict you from your land.
Hire an attorney who specializes in eminent domain
Don't make the mistake of trying to take on the government yourself. Eminent domain orders are full of hard to understand terms that are designed to give governmental bodies the best deal possible. As such, you'll want an attorney who can help protect your rights to the fullest extent.
If you live in Southern California, there are plenty of capable eminent domain lawyers in LA who can take on your case, as they have helped past clients get a level of compensation far above what they would have gotten if they had just settled for what the government was going to give them.
Know what your home is truly worth
A crucial aspect of getting the most from your eminent domain case is to have an appraiser tell you exactly what your land or property is worth.
The government has this data already, but don't think for a second they are going to give you a fair deal. Instead, their first offer will often be laughably low, as they are eager to show voters how financially responsible they are with public funds.
Once the appraiser on your team tells you how much you should get for your property, you and your attorney can proceed with confidence in your eminent domain case.
Should you settle or try to get more?
Now you should you have an accurate representation of the value of your home – should you try to settle for a price not far from what the government is offering, or should you dig in your heels and try to get more?
If the compensation offered is over and above what your valuation is, or if the housing market in your area is terrible, you should be inclined to settle close to what the government is offering.
However, if they are trying to fleece you with an offer only suckers would take, the local housing market is on fire, or if your home/land will play host to a development that will have a significantly higher value than your property currently has, hold your ground and ask for more – a lot more.
Don't be too greedy, though: follow all advice given to you by your attorney, or you might wake up one day to find you have had a settlement imposed on you, along with a 30-day notice to vacate.
Resisting eminent domain: a risky play to make
Think you can achieve total victory over the government? To be fair, some people have, as there are many examples over time where roads have been built around property lines after the owners fought a pitched political battle against local authorities.
For every success story, though, many get crushed, with only a pitiful compensation check to show for their struggle.
Don't martyr yourself over a piece of land – hire a smart eminent domain lawyer, and you'll be able to get a settlement that will give you all the cash you'll need to reboot your life in a better neighborhood.