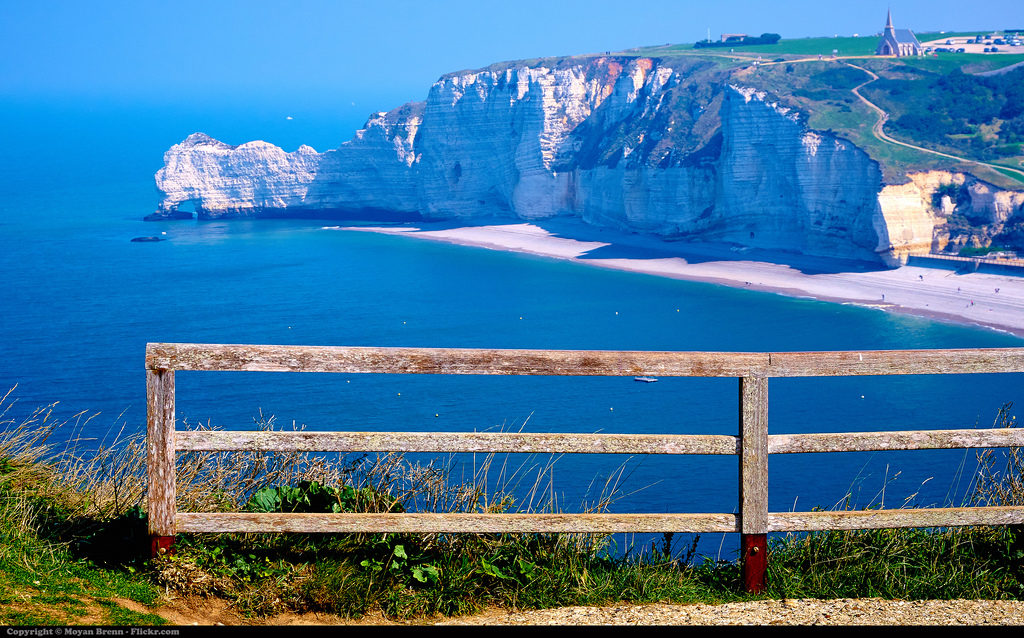 France makes a great holiday destination, and although Paris is the first French destination that comes to mind for many, France has so much more to offer! From sun soaked Nice to the snowy Alps, life is good on vacation in France.
Vacation Villas
No matter where you choose to travel to, or even if you plan to visit several stops during your trip, vacation villas are the way to go. Rather than staying in tourist-laden hotels, vacation villas (or chalets) offer privacy and homey comfort, and are often situated in the best locations. Check out vacation rentals in France to view some of the amazing properties for rent throughout the country.
Nice
Nice is basically the perfect combination of all the elements that make up a great vacation destination. It's easily accessible by road, air, and train. Nice Côte d'Azur Airport is the countries third largest airport, coming in only after Paris' two airports. The city also has a great train station, and this costal location is only 5 hours away from Paris by Thalys train. For those who don't know, trains in France, and Europe in general are top notch, and a really comfortable way to get around. Highways in the area are also well maintained and pleasant. For adventurous souls, Nice is also a great place to get to by boat, if you're lucky enough to be one of the many yacht owners that sail their way into Nice each year.
Furthermore, Nice has a great climate! It's hot and sunny during the summer months, but the sea air keeps you feeling good, rather than overheated. During the winter visitors will want to pack a light jacket, but take sunglasses too because the sun mostly shines even during these chillier months. Spring is a beautiful time to visit too, because the costal town blooms up beautifully and the terraces all over town are bustling with people.
This pretty blue coast town is made even more interesting by its glamorous atmosphere. While remaining authentically French, the town is also frequented by the rich and famous, making this a great location to bust out your trendiest clothes, and sip champagne while people watching. There is no shortage of high end hotels and trendy restaurants and beach clubs, so visitors are sure to stay busy hopping from bar to café to restaurant.
Nice has a pretty beach, but its covered in pebbles. Personally I think the feel of the pebbles under my beach towel is quite pleasant, but visitors with delicate feet will want to pack some water shoes if they plant to go out for a swim.
More: Pickpocketers targeting Chinese tourists
Les Trois Vallées
Les Trois Vallées is one of the largest, and most popular ski destinations worldwide. There are a few different calculations circulating on the exact diameter of the area, but most reckon this winter sport hotspot has over 600 kilometers of pistes connected by 180 ski-lifts. Although the area features eight resorts, Its my opinion that renting a chalet is the way to go. The fireplace is all yours to enjoy, and if you choose the right chalet, you'll still be up close the buzz of the après-ski festivities and the ski lifts.
The area is home to Europe's highest valley: Val Thorens, which is 2300 meters high. As the name Les Trois Vallées implies, there are two other valleys in the area besides Val Thorens. Mèribel is one of them, and Courchevel is the other. Each valley has a slightly different personality type. Mèribel is especially popular amongst the British travelers, and après-ski here is an experience that you probably won't remember (due to excessive consumption of Schnapps and Lager!). Courchevel is a hotspot for the uber-rich, with many of its wealthy visitors being Russian. This is also the home base of the Moët-at-Five brigade. When visiting this trendy winter location, you're likely to see a lot of fur coats. In between each of these popular destinations are many smaller, more authentic alpine towns such as the picturesque village of St-Martine de Belleville.
The best time to visit Les Trois Vallées is of course, during the winter months and early spring. It is during these months that snow is abundant and the pistes are at their best, and the towns are bustling with people. If you plan a visit for during the summer months, be aware that many of the resorts will be closed, and some lifts too. That said, during the warmer months when the snow has (mostly) melted, this mountainous region makes a great place to head to for mountain biking and hiking or, for the not-so active types, fondue eating and view enjoying!
For fans of sun or snow, Nice and Les Trois Vallées are two great locations in France truly worth visiting. Bon Voyage!
You might also enjoy: Top destinations for your honeymoon