Las Vegas, Nevada. Unlike any other city in the world, its typical image is entirely justified; lavish, brash, and utterly no-holds-barred. Vegas' many events, museums, exhibitions, pools, restaurants and bars make it the most active city on the planet, and an absolute must-visit venue.
If you're all booked up and ready to sample Vegas itself, there are a few pieces of preparation that can help you along and make the trip that little bit easier. Take a look at our five tips of what to do ahead of your big trip to Vegas.
Reserve your hotel online
Before doing anything else, you need to book your hotel. Hotel rates are notoriously high on the desk in Vegas, and it will save you valuable time and money trawling from hotel to hotel scouring the city for an acceptable price. Contrary to popular belief, not all of the hotels boast casinos, and you can always find the one that matches where you want to stay and how much you want to spend. Aside from the big name hotels, there are a handful of hostels and slightly cheaper options to consider.
Buy your tickets online
As already discussed, there are a huge number of things to do in Vegas, so much so that the length of queues can be excruciating. Buying your tickets online can save a lot of time and also money which, if you're on a budget, can be a great thing. What's more, you'll be able to choose the day and time you want to visit the place. Take the time to sample places like The Mob Museum, Conservatory & Botanical Gardens at Bellagio, the High Roller, and many more, all of which have the possibility for you to buy your tickets in their website.
"Las Vegas Boulevard South" – David Stanley via Flickr (CC BY 2.0)
Research where to eat and drink
Before going to Vegas, a little something you can do to avoid disappointment is research your options of where eat and drink. This can be incredibly helpful if you want to refuel in places that you wouldn't find anywhere else, and pre-booking a restaurant or two can prevent long waiting times. With just a little look at some Vegas restaurant reviews you can't go wrong – there are many places to eat or drink.
Practise your table skills
Vegas is of course well-known as the gambling capital of the world, with a host of the finest casinos on the planet available to enjoy. If you are one of the millions of tourists that visit Vegas in order to take advantage of these lavish venues, you can prepare yourself by playing in an online casino, either with cash or the industry phenomenon bitcoin. Fortunately, there's a lot of information available regarding these online casinos, such as how you can deposit bitcoin in a casino, how to withdraw bitcoin, and much more.
Going on thrill rides
If you want to ride on a roller coaster in Vegas, then you can visit some thrill rides that will prepare you. By doing this, you will know what to expect when riding on a roller coaster. In Vegas, you will find the New York, New York roller coaster that is based on the iconic New York subway. If you live near a theme park it's worth taking a day out to test your fright threshold and test out what sort of rides you enjoy. It will save a few screams in the long term!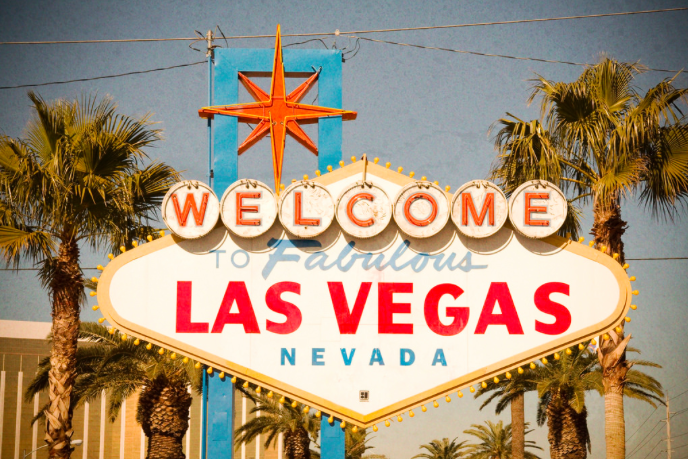 "Welcome to Fabulous Las Vegas" – ADTeasdale via Flickr (CC BY 2.0)
Vegas is the home of fun and extravagance, and it's near-impossible to have an underwhelming experience. With a little preparation for your trip to the entertainment capital of the world and discovering what to do and what to see, you can save precious time and money while you're there.