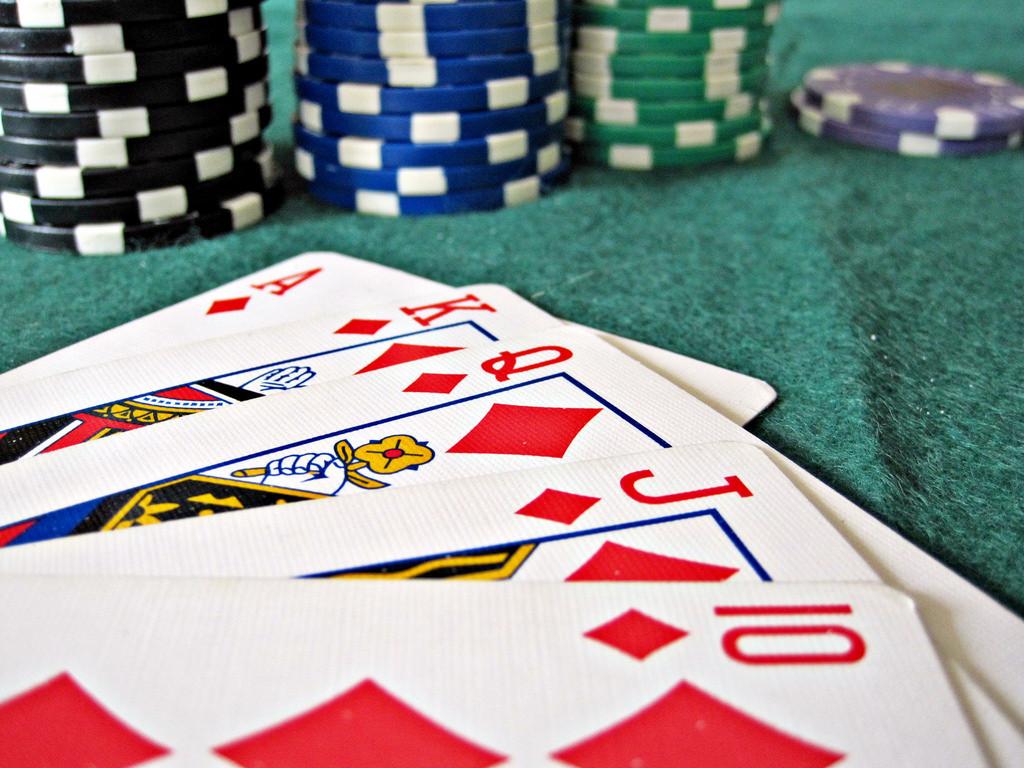 It's not hard to understand why so many poker fans like to play 3-card poker. Not only is it fast-paced, but also it's far easier to grasp than other poker games like Texas Hold'em. If you've been trying to master the art of winning at Caesars Casino 3-card poker, you'll be pleased to hear that the strategies and secrets of success are nice and straightforward. Today we take a look at the best playing strategies, so that next time you're playing online, your chances of victory will be increased.
Strategy against the dealer
The best way to proceed when playing against the dealer is to raise the wager or make the play with any hand of queen-6-4 or better. Some choose to employ a strategy of queens or higher, but we find that both approaches produce similar results. Pay attention and you'll notice that the dealer plays the queens or higher strategy – so why not play him at his own game? In practice, this strategy means playing any pair or higher, king or ace high, queen high when your second card is a seven or higher, and queen high when your second card is six or higher and your third is four or higher. Only playing these specific hands means you'll also have to learn to execute patience. There will be a lot of hands that you simply have to fold.
Strategy for Pair Plus
In order to open yourself up to winning big at 3-card poker, you'll need to utilise the pairs plus bet. One of the most common wager strategies is to play both ante and pair plus wagers for equal amounts, or alternatively, for one of the ante or the pair plus wagers to be double the amount of the other one. We recommend placing 100 percent of your total bet on the ante, as this is where the lowest house edge is, and where you'll have more chance of coming out ahead.
Strategy for your bankroll
Other useful strategies that will help you with your game mostly revolve around how to manage your bankroll and your money. Try your best to preserve your betting bank for as long as possible. Remember, more money means more games, and more games means more chances to hit those three cards that will see you win big! Always remain vigilant of how much you've won or lost in each sitting, and withdraw or put aside small amounts when you're on a winning streak.
Follow these top tips and 3-card poker victory awaits you online – mark our