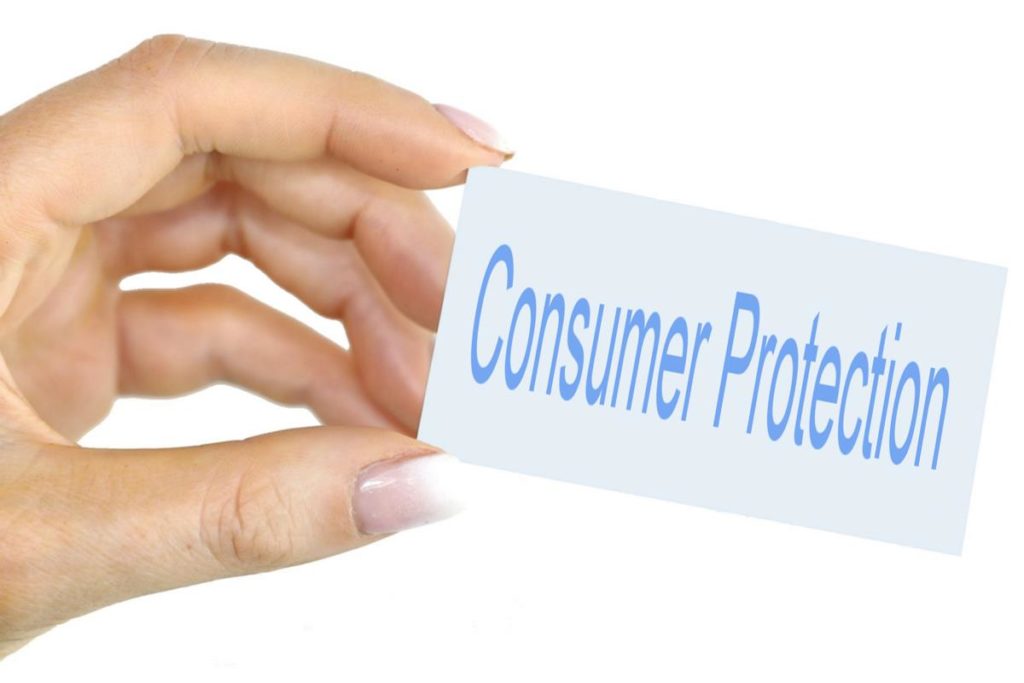 Did you know there's a National Consumer Protection Week (NCPW) every year? In 2020, it took place during the first week in March. If you missed it, don't sweat it. The great thing about this event — powered by the Federal Trade Commission, state attorneys general offices and community partner organizations — is its principles hold true year round.
As the FTC writes, "NCPW is a time to help people understand their consumer rights and make well-informed decisions about their money."
We can all benefit from brushing up on our knowledge on topics like dealing with debt collectors, avoiding financial scams and bouncing back from identity theft.
Debt Collection: Know Your Rights
Many Americans will fall behind on a debt repayment at some point, so it's crucial to know your rights when it comes to dealing with debt collectors. If a number pops up on your screen that's almost certainly a debt collector, what should you do?
The Consumer Financial Protection Bureau advises taking these steps:
Find out who you're talking to, the name/address/phone number of the collection agency and the name of the original creditor.
Ask the debt collector for the amount owed, the name of the creditor and how you can dispute or verify the debt as your own.
Request a formal written verification of the debt before agreeing to pay.
Keep records of all communications you have with collectors.
It's also important to remember debt collectors must follow certain rules when communicating. They cannot harass you, use profanity, make false threats of harm or call you early in the morning or late in the evening.
Avoiding Common Financial Scams
Another pillar of protection is avoiding common financial swindles such as:
IRS scams: A fraudster will impersonate an IRS representative, claiming you owe back taxes and threatening to take immediate action if you don't pay.
Bank scams: A scammer will email you and ask for your login information or pretend to be a bank representative calling for your account information.
Investing scams: Scammers encourage unsuspecting buyers to invest in certain falsely inflated stocks or operate a "Ponzi" scheme in which they use one client's money to pay another client rather than actually investing the funds.
Credit card scams: A fraudster may call and say they're a credit card representative investigating a suspicious charge, then ask you to verify your account information.
Debt relief scams: Scammers try to take advantage of consumers in debt by promising to eliminate their debts "for pennies on the dollar." Keep in mind legitimate settlement companies like Freedom Debt Relief will never ask for any payments up front until after they've resolved debts; scammers often illegally charge fees right off the bat.
Scams come in all shapes and sizes, which is why it's important to thoroughly vet every offer and every communication you receive about your finances. A little due diligence up front can spare you a major headache down the line.
What to Do About Identity Theft
Nobody thinks identity theft will happen to them — until it does. In 2018, 14.4 million people became the victims of identity fraud with a median loss of $375 per case.
If you find yourself in a similar situation, you'll want to take actions like:
Freezing your credit
Placing a fraud alert on your credit reports
Strengthening the security on all your financial accounts
Filing a report with the FTC
Notifying the IRS
Monitoring your accounts for unauthorized activity
While National Consumer Protection Week is just one week per year, we can apply its core principles to protect our finances all year round.