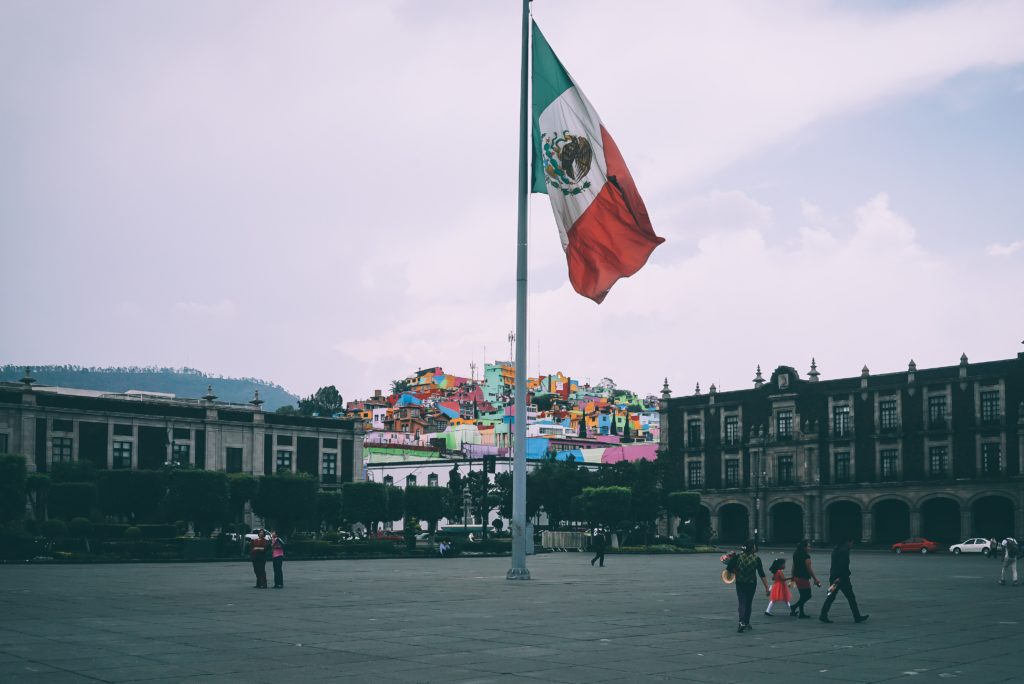 After college my buddy James Haidak and I made the decision to move down to Mexico City for a few months with the aim of improving our Spanish. That was 5 years ago and whilst James moved back up north a couple of years ago, I decided to stay down here, and I have a feeling that James may wish to come back down to, we both love it so much here. Mexico City is a great place to live and a great place to visit and I would recommend it to anyone. Should you come down here, these are the best things to do and see. 
Xochimilco

 
In the south of the city there is a place called Xochimilco which has an expansive canal network to explore. The boats that take to the water are called trajineras and they are these long crafts which are all decorated with bright colors and quirky names. If there is a group of you then you can load up on snacks and supplies and privately rent one of these boats for less than $20. This is a great way to see a different side to the city. 
Zocalo
Zocalo is also called the Historic Center of the city and it is a great place to spend an afternoon, as well as being a great base during your time in Mexico. Here they have the famous Plaza de Constitucion square, which is where major events take place, political demonstrations, artisan markets and it is also where President goes when he gets sworn in. The cute little streets around Zocalo are packed with great places to go shopping and eat, as well as many small museums and art galleries. Music on the streets, old buildings to see and plenty of opportunities to get some authentic souvenirs. 
Anthropology Museum
If you like museums then this is the perfect city for you as there are over 150 throughout the capital. The most famous of them all is the anthropology museum which is home to a plethora of ancient artifacts from Mesoamerica. Discover the history of Mexican civilizations from the Olmecs, the Toltecs to the Mayans and the Aztecs. This is a fascinating place where you can spend hours learning about the history of this incredible country, and how it got to be where it is today. 
Chapultepec

 
Chapultepec is one of the largest urban parks in the world, even bigger than Central Park in New York. This is a lovely place to pass your time in the city and there is a boating lake, a zoo and huge areas of open space where you can relax and people watch as you eat some local cuisine. There is a castle in the middle of Chapultepec which has been perfectly preserved and offer a great little place to visit. 
If you don't do anything else during your time in CDMX, make sure that you visit these four places.