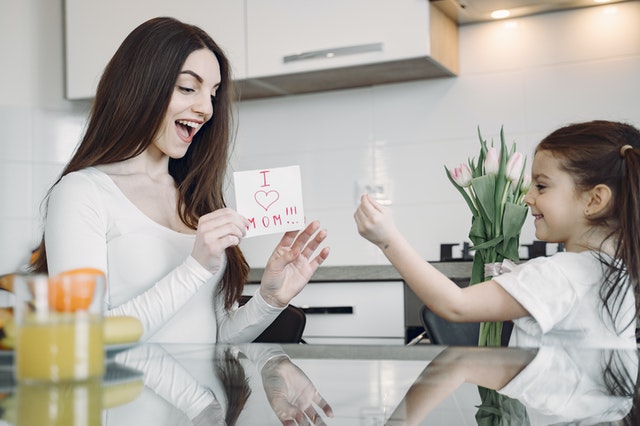 More than 120 countries across the world are facing lockdown, with over 1.25 billion children and youngsters staying at home. All pre-primary, primary and higher education institutions have closed down under the growing fear of the coronavirus pandemic.
It is indeed a troubling and stressful time for little ones. They have lost their regular routines and playtime, while parents are trying hard to manage the stress. As a parent, it can be tough to handle household chores, job responsibilities, and keep your children entertained. It is even more challenging to overcome the pressing urge to scream at their nagging demands. However, as adults, we have a firmer grasp on the ongoing situation and better stress-managing mechanisms. 
In fact, we can use this time to build our familial bonds and carve out amazing parent-child relationships. Earlier, you were dividing your time with your children between teachers, friends, and other activities. Now that you have all that time to yourself, think about using it productively. There are countless activities to keep your little ones busy and happy during the lockdown. 
We've compiled a list of fun activities that you will enjoy as much as your kids. 
Here, take a look:
Cooking
Cooking is not only an essential life-skill, but it is also a self-rewarding activity that inspires creativity. All children find the art of cooking and baking exciting, mainly because they are often distrusted to handle utensils. This activity will not only keep them busy, but it will allow them to discover their hidden talents and passions. 
You can set themes for breakfast, lunch, and dinner, and create elaborate meal plans. Your children will become your little helpers, and before you know it, you will be dividing your kitchen chores efficiently. Teach them how to put together their favorite recipes, such as Mac n Cheese, pizzas, pastas, and whatever else they love. 
Baking is even easier and indulgent. Who doesn't like whipping cream and mixing decadent layers of chocolate? 
Online Resources
While older children are using technology to make up for their education loss by taking online high school classes, young ones can stay entertained by watching informative videos. The online realm is brimming with countless resources to educate your children in a fun and interactive manner. You can pick out online story-telling sessions and introduce them to amazing classics, narrated by captivating readers. 
You can improve their knowledge of geography and history, and even introduce them to the fascinating subject of world affairs. Online resources include a wide array of topics and materials, and you can download comprehensive lesson plans, books, and much more. 
Arts & Crafts
Arts and crafts are the most remarkable way to get your child gleaming with excitement and joy. Kids adore all activities that involve paints and crafts. It is an ideal activity to keep them busy and immersed in creativity. You can indulge in painting with watercolors, or order some coloring books and let them color their hearts out. 
You can also download coloring pages and art guides online and introduce new activities each day. You can hold a mini science exhibition at home and help them create volcanos and solar systems. It is a fabulous idea to get artsy and sneak in some veiled educative strategies. The objective is to let them channel their inner artist and get creative. Besides, art is a wonderful strategy to bust off stress and anxiety and release happy hormones. 
Create a Den 
Children crave their own space and personalization much more than adults. It gives them a sense of self-confidence, boosts their self-esteem, and allows them to develop strength. You can help your child carve out some space and create a den. 
Now, this den can be as creative as you want it to be. It can be a little space marked with cardboard, or you can put together a makeshift shed. You can even create a fortress with pillows and floor cushions. If you are handy with wood and tools, making them a treehouse will be an absolutely lovely idea.
Once the den has been created, allow them to decorate their space and personalize their territory. Inspire them with ideas but let them take the lead in the decorations. This endeavor will keep them busy for days! 
Reading
The ongoing lockdown is a great idea to encourage our kids to develop the mindful habit of reading. As a parent, you must not cajole kids into reading or scolding them for not reading. You can encourage through passive strategies that do not come out as outright commands. 
For instance, find out their tastes and reading habits and strategize accordingly. The first step is to supply them with books that meet their interests. Fantasy and classics are always a great idea, such as Harry Potter, Lord of the Rings, Matilda, and The Wimpy Kid.
Another remarkable thing that you can do as a parent is to create a cozy reading nook. You can start by demarcating space and giving it a comfortable appearance that radiates warmth. Set up some bookshelves and add their favorite books. You can always hang up some inspirational reading quotes that encourage the message by you having to say it. This reading nook will inspire them to curl up and read their favorite book. 
Conclusion:
There are countless other activities that can engage your kids during the lockdown. For instance, pebble art, gardening, dinner dates, treasure hunts, bug hunting, board games, LEGO challenges, and much more. 
However, as a parent, you need to keep yourself busy and immersed too. If you are stressed and worried, these negative emotions will surely reflect on your children. It can be difficult not to lose your cool when the kids are overly demanding, while you're occupied with house chores. We would recommend that instead of focusing too much on cleaning, cooking, and perfection, you should indulge with your kids. Show them all your favorite childhood movies and relive your childhood through your little ones.