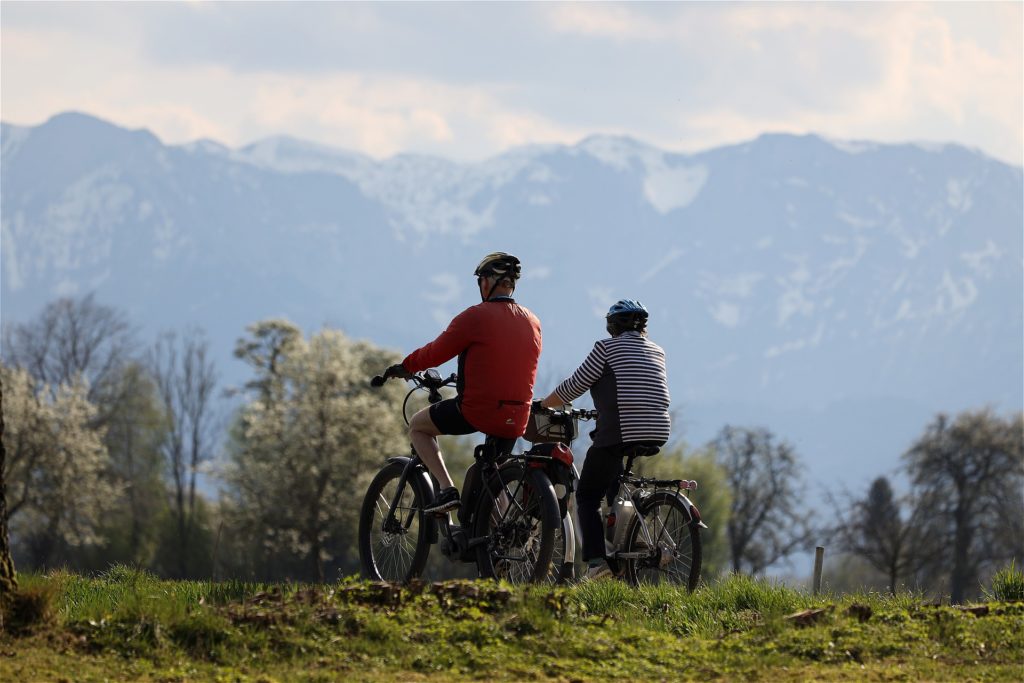 Seniors can ride any type of bike, but some styles are made with the preferences of older riders in mind. From a standard bike with a step-through frame to a lower bicycle for short adults, there are design options and features that can make cycling more comfortable and safe. Discover the best bikes for seniors and riding solutions for your lifestyle and level of mobility.
Comfort Bikes
Comfort bikes are versatile designs. A hybrid comfort bike combines features of road and mountain bikes to provide a smooth ride across many types of terrain, from paved streets to trails. You can cover considerable distances on these bikes. A simple, single-speed comfort bike is suitable for riding on flat terrain. Models with more gears facilitate uphill riding and maximize pedaling power.
Bike frames that are made with comfort in mind tend to feature upright seating. This positions reduces joint strain while exercising muscles throughout the body. If you are concerned about keeping your balance, look for a frame with a seat that is low enough for you to put your feet flat on the ground while stopped and pedals that are positioned to enable you to fully extend your legs while on the go.
Cruiser Bikes
Cruiser bikes are stylish designs for casual riding. This type of bike typically has upright seating and handlebars and is intended for shorter rides on mostly level terrain. These bike frames may be made of lightweight material such as aluminum or heavier steel. Compare these options to select the best bikes for heavy people or a maneuverable solution for your height and mobility needs.
Cruisers may be single speed, three-speed or seven-speed, but these bikes generally have less gearing than hybrid bikes or more specialized road or mountain bikes. Wide tires and cushioned seats provide superior shock absorption for a smooth ride. Look for a cruiser bike with a step-through frame for the easiest ride from mounting to dismounting.
Adult Tricycles
If you have balance issues or have never ridden a bike, you may prefer the stability of a tricycle. This type of bike is equipped with three tires, one in front and two in the back. This design allows for superior stability and shock absorption. Tricycles are primarily intended for riding on flat terrain and often feature a built-in cargo solution in the back, such as a basket. This type of a bike may pose less of a risk of injury than any two-wheeled style.
Select the right bike by considering the distance and terrain you plan to ride. Comfort bikes are designed for longer rides on varied surfaces. Cruisers are better for shorter, more casual rides. Tricycles provide superior stability for riding on flat terrain. Any of these bikes may be available with a step-through frame and the option of an electric motor. Motorized bikes offer senior riders the option of pedal assistance or full-electric power at a range of speeds and distances. Most of these styles are also available with standard 26-inch or lower 24-inch wheels for riders of any height.