Thanks to the Internet, becoming a trader has never been easier. Previously the exclusive premise of trained Wall Street brokers and professionals, the trading industry has been blown wide open by the range and reach of information available for amateurs and newcomers online. Trading is lucrative, it's (reasonably) simple, and it's enjoyable, too, especially if you like your work to be varied and exciting.
It's not easy to know exactly where you need to start, though. Trading might be more accessible than it's ever been, but it can still sometimes seem a little "closed off" to those who aren't in the know about the steps they need to take. We've put together a useful list of steps you need to take to get you started as a trader.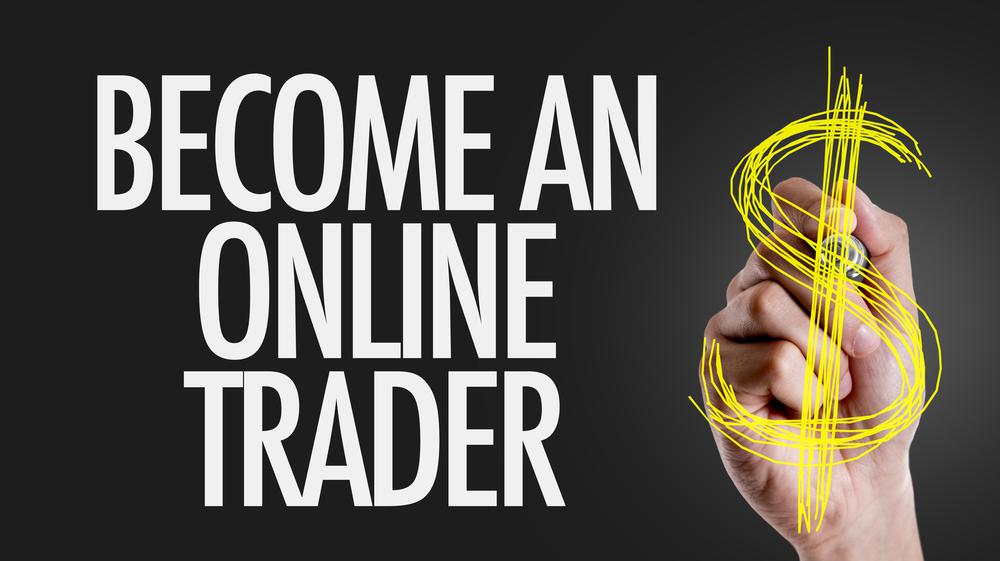 1. Know yourself
Unfortunately, the first step doesn't actually involve getting started on trading, or at least not right away. Put simply, you need to know who you are before you start trading. Do you have the skills required to make this a full-time job, and to commit yourself to it as though it were any other form of employment? When you become a trader, the onus is all on you. There's no employer looking over your shoulder and making sure you complete that assignment on time, and there's no punch card you slot through every time you clock in.
If that sounds attractive to you, then that's a good start, but you'll also need a very good head for numbers, a sense of self-worth that doesn't get knocked during periods of downtime (which there will be), and a working knowledge of the ins and outs of finance. If you're confident that you have all that, or that you can acquire it, then congratulations: you're the right kind of person for trading.
2. Research markets and brokers thoroughly
The Internet isn't just a great resource for trading in itself; it's also a fantastic place to simply learn more about your chosen subject. In the case of trading, for example, it's imperative that you understand the difference between the various kinds of securities you'll be trading in, as well as the dynamics of how these different securities trade and how they will impact your capital.
Depending on the kind of trading you want to engage in, you'll also want to research your brokers thoroughly to get an idea of the best services available to you. Websites like Forex Trading Expert are fantastic for this. Forex Trading Expert collates all the top foreign exchange trading brokers and rates them based on independent research and community review, so you'll always know you're getting the best service available.
3. Build up capital before you start
During your time as a trader, it's inevitable that you will have downtime. Whether you make a mistake in terms of investment or the stocks you've invested in simply don't perform too well in a given period of time, it's no reflection on you that there will be times when trading doesn't make you the profit you'd like it to. During these times, it's really important that you have a bed of capital you can fall back on.
This also depends entirely on the scale at which you intend to trade. If you're a small-scale trader and don't want to enter too heavily into the market, then you're probably safe with a smaller amount of capital (say $25k-50k). If, however, you want to trade as a full-time job and don't intend on having any other supplemental income, then you should have at least around $100k-$150k before you begin.
4. Keep an eye on strategies – and don't be afraid to switch
There are a number of tailored trading strategies available to both novices and experts, and they're great ways to get started. It's wise to have more than one strategy under your belt so that, should one strategy fail, you can easily switch to another one without too much loss of capital or time. There are plenty of books and articles online which can help you to devise or adopt optimal trading strategies.
There will also be times when a strategy which has served you well for months suddenly doesn't work any more. When this happens, it's time to switch. Find yourself more than one trading strategy, preferably from different sources, and switch between them depending on the state of the markets. You should also be continually looking for new strategies – keeping on top of the markets and how they're moving is crucial for a trader.
We hope these initial few steps help in getting you started on the road to becoming a trader. It's unpredictable work, but it can be immensely exciting and – more importantly – extremely profitable for you.