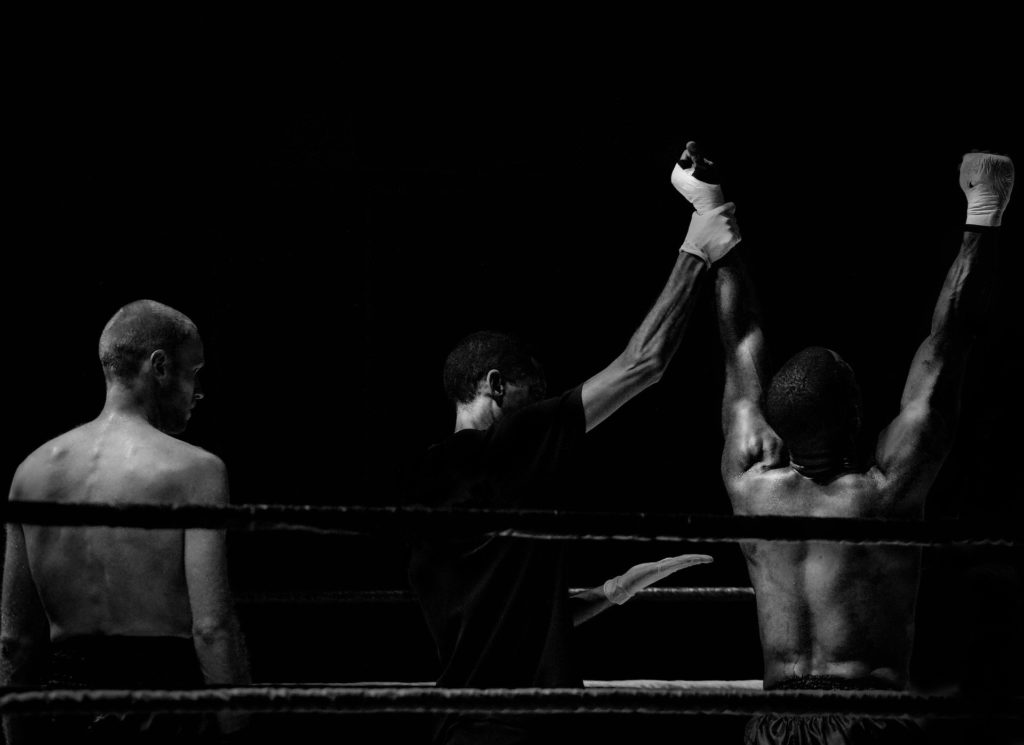 It finally looks like we are close to a definitive answer on who is the best heavyweight boxer in the world right now and probably of this generation.  After a lot of back and forth, rematches, come backs, shock defeats and trash talk, we finally look set for unification fight between Tyson Fury and Anthony Joshua.  I was watching the brilliant writer and boxing fan Roger Wolfson discuss this recently and he made some really good points on the fight, which switched up how I thought about it. Taking all of that into consideration below I have included some information on both fighters and possible outcomes for the biggest fight in British history. 
Anthony Joshua 
Now 30 years old and starting to move away from his baby face, nice guy perception, Anthony Joshua has had a challenging year or two. The then nation's sweetheart was on the wrong side of major upset when Andy Ruiz Jr stopped the champ at Madison Square Garden in Joshua's US debut. The defeat strengthened a lot of arguments that Joshua isn't the full package that Eddie Hearn led everyone to believe and it was evident to see Joshua underestimated his opponent.
It was back to the drawing board for the Olympic gold medallist and a rematch was announced almost immediately. Later that year Joshua bounced back and convincingly out skilled a lackluster Luiz Jr in Saudi Arabia to reclaim his WBA IBF WBO and IBO heavyweight championships. Although Joshua's resilience was never doubted, it was good to see his dedication to right the wrong of his defeat and return with a good performance after losing his undefeated streak.
Tyson Fury 
What a turnaround Tyson Fury has had over the last few years, after falling into depression and ballooning to an unhealthy 400 pounds, Fury has inspired millions with such an incredible turnaround. Fury's battle with mental health has been well documented and it even got to the extreme of Fury considering ending his life. In a world where mental health issues are so evident, Fury battled addiction to make probably the greatest comeback of all time. After a few tuning fights, many thought Fury bit off more than he could chew by agreeing to a fight the dangerous slugger Deontay Wilder.
Many penned Fury as being passed it, not fit enough and unable to deal with Wilder's devastating knock out power. Fury's first fight ended in a farcical draw after dominating the fight which included an incredible amount of dedication by recovering from a devastating knockdown in the last round. It was evident the rematch was pending and the lineal heavyweight champion continued his amazing physical turn around and claimed the WBC championship after defeating Wilder with ease. Fury won by TKO in round seven which surprised many as Fury has never been known as a heavy handed fighter but after a change in his trainers Fury most definitely proved people wrong. A rematch clause has apparently been actioned by Wilder for their trilogy which should be the same outcome which will leave way for the unification fight to happen.
Fight Outcome
Joshua goes into this fight as the underdog which probably wouldn't have been the case if this fight happened few years ago. Styles make fights and this certainly is a clash of skilled styles that should make a fight for the ages. Even though Joshua has his flaws I think a lot of people forget that he isn't just a knockout puncher like Deontay Wilder. Anthony Joshua is an Olympic gold medallist and has an extremely gifted skillset, saying that I don't know if it is enough to deal with Fury. Personally I think that Fury will win, Joshua's best shot is within the first six rounds but after that I think Fury will dominate. Whatever the result, it's a credit to all fighters mentioned as the heavyweight division is the best it has been in decades.