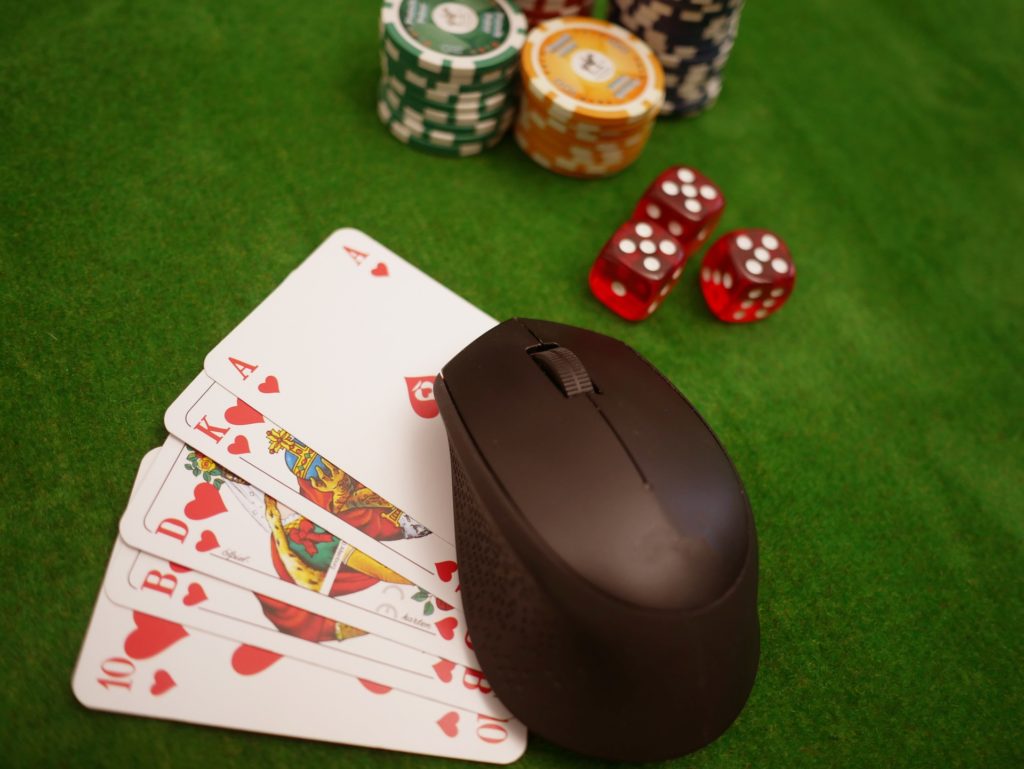 Online gambling is one of the fastest-growing industries right now. The technology helped web-based casinos offer players the same experience they can have in brick-and-mortar ones. Actually, it made gambling more convenient than it ever was. But that's not all. The technology continues to evolve, and it's safe to say it'll boost online gambling even more in years to come. But what exactly can we expect from tech innovations and online gambling? Read on to find out.
Gambling in augmented reality
If you look around the web, you'll see that many online casinos are already using augmented reality. They rely on this tech to make live gaming more fun and realistic for their players. With the right tech, you can enter a virtual casino right from your living room. Then, you can choose whether you want to play with real players or face a live dealer. What excites gambling enthusiasts the most is that augmented reality will grow even more in the next few decades. This tech is still in its infancy, but experts are working on taking augmented reality to the next level. This opens up new opportunities for online casinos to improve their player experience.
Talking to chatbots
Chatbots have been around for some time and they've found their way into the online gambling industry. Online casinos are available 24/7 and chatbots are exactly what operators need to offer quality customer support. If you're gambling online and you need help, you can turn to a chatbot right away. The tech will then provide you with information or a link to the page where you can find the solution. Chatbots are the future of marketing, and there's no doubt they'll play an even bigger role in the online gambling sector. These things will become even more useful, and more players will want one next to them when gambling. AI powered virtual agents will also become smarter, making chatbots even more relevant for the industry.
Playing better video slot games
Online slots are way more convenient than real ones. You can just go online and play any time you want. This is exactly why most players prefer playing slot games online. This, together with the rise of technology, is why online casinos will continue to develop new and better slots. In fact, there are already some new amazing video slots all players need to check out. In the future, there will be even more slot games for players to choose from. Keep an eye for new slot game releases as we're bound to see a lot of them make their way to the top. These new games will feel more like arcade games, taking gambling to an entirely new level. 
Paying with digital currencies
We've all heard about Bitcoin and other popular digital currencies. Ever since these things have emerged, they've been subject to a lot of discussion in the sector. Cryptocurrencies offer players the anonymity they always wanted and turn making deposits into a real piece of cake. This, combined with instantaneous acceptance and withdrawal of funds, will make online gambling even more attractive for players. More people will move on from brick-and-mortar casinos and play online using digital currencies instead. Even those who didn't play before will be more interested in checking online casinos out. With Facebook's cryptocurrency Libra arriving this year, things may erupt even faster than you think.
Competing with real players
The internet allows us to connect with people from across the world. This did wonders for the gaming industry, and online multi-player games have completely replaced single-player gaming. What's more, eSports is constantly becoming more popular. Just look at all the Fortnite, League of Legends, and Dota 2 tournaments that are taking place these days. While iGaming isn't quite there yet when it comes to multi-player gaming, we might get to see more from it in the next few years. Expect online casinos to keep coming up with new ways for players to test their skills against real players. Multi-player games might just also help the whole sector make a lot of noise in years to come.
The bottom line
If you enjoy gambling on the web, there's a lot to feel excited about. Technology is advancing every day, and some innovations may be exactly what online casino industry needs. Experts are working on improving the player experience and creating new exciting games. We can only try to imagine where tech will take the online gambling sector in the next few decades.